Configuration Manager
Vill du jobba med Configuration Management (CM)?
Hej!
Jag heter Tobias och jobbar som konsult och utbildare inom Configuration Management (CM), eller på svenska: Konfigurationsledning. Det innebär att jag hjälper företag och myndigheter med att skapa systematik i arbetsätt och samsyn kring vilken information de grundar beslut och fortsatt arbete på för deras tekniska produkter. 
 
Syftet med CM är att alla som deltar i arbetet med att utveckla eller underhålla ett komplext tekniskt system arbetar med rätt information om systemet och har en gemensam bild av hur systemet kommer att utvecklas. Det kan låta som en självklarhet, men när flera organisationer och många människor är inblandade, och systemen dessutom har en lång livslängd, är risken stor att beslut om ändringar och vidareutveckling grundas på inaktuell eller felaktig information. 
 
I mitt jobb ingår både att ge stöd och råd, och att ta ansvar för specificerade uppgifter och resultat. Dessutom ingår ofta samordning, systematisering, analys, prioritering och förankring baserat på helhetssyn och struktur.
 
Som konsult jobbar jag med CM i flera olika typer av verksamheter och i olika brancher. Jag tycker mig se att utmaningarna med CM ofta ser likadana ut när systemens komplexitet ökar. Detta har gjort det möjligt att ringa in best practices och se generiska angreppssätt och lösningar. Hos Syntell har jag haft möjlighet att förädla dessa till metoder, utbildningar och ramverk och se hur de passar in i den större kontexten av Syntells kärnområden Systems Engineering, Kravhantering, ILS och Verksamhetsutveckling.
 
Jag trivs i kombinationen av arbetet ute hos kunder och arbetet med att utveckla Syntells kunskapsbas, metodik, och tjänster. Det resultatinriktade arbetet hos kunder mixas med diskussioner, erfarenhetsutbyte, reflektion på hemmaplan.
 
Är du ingenjör och har några års erfarenhet av att arbeta med komplexa tekniska system? Är du metodisk, lyhörd, analytisk, kommunikativ?  Vill du utvecklas i rollen som konsult inom CM? Då hoppas jag att du vill hjälpa till att bygga Syntell tillsammans med mig och mina kollegor. Vi söker erfarna operativa och strategiska konfigurationsledare såväl som ingenjörer med kortare erfarenhet med intresse för verksamhetsområdet.
 
Skicka in en ansökan, så kontaktar vi dig.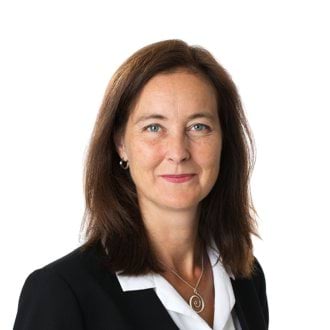 People you might work with
Related jobs
Employee Benefits
Challenging projects

In our assignments we support blue chip companies and public authorities in their ambitions to excel in their fields

Great people to work with

Working with us you will be supported by highly competent people; nobody feels alone at Syntell

Benefits

We offer competitive salaries, competitive company pension, competence development, health care and great people to work with

Competence development

Everyone at Syntell has an individual competence development plan aligned to both personal and company goals
Workplace & culture.
We are a values based organisation with an open and inspiring culture. We believe in people and their development, as a competence based organisation we constantly strive to combine industrial, military and academic experiences.
About Syntell
Established since 1994, and with headquarters in Stockholm, Syntell is now operating worldwide with our clients. We have further representations in Norway, UK and Germany. We are a mid-sized consultancy firm with over 50 highly qualified and experienced staff, exceeding 10 MEUR in revenues while being AAA credit rated. This makes us a long-term and reliable supplier, partner and employer. We complement our competences and capacity from our Syntell & Partners network, bringing together more than 50 organizations with a total of over 1500 individuals to meet your demands
Already working at Syntell?
Let's recruit together and find your next colleague.