Stockholm
·
Temporarily Remote
Är du civilingenjör som vill jobba i industri och försvar med komplexa system?
Vi erbjuder möjligheten till spännande och utvecklande jobb som konsult i ledande industriföretag. Intresserad av en ny utmaning?
Har du arbetat i 3-10 år som systemingenjör, teknisk projektledare eller systemarkitekt inom tekniktunga branscher och är intresserad av att utveckla din egen och andras kunskap inom "Systems Thinking", Systems Engineering och livscykelhantering? 
 Du har erfarenhet från att jobba med såväl mjukvara som hårdvara och kan påvisa ett genuint intresse och fallenhet för att hantera komplexa och komplicerade problemställningar som kräver ett tvärfunktionellt agerande.
Meriterande egenskaper och erfarenheter
Förutom den tekniska kompetensen är det viktigt att:
Du har lätt att kommunicera med andra människor
Du ser tjusningen med att vara konsult
Du tycker om att definiera och lösa problem utifrån ett helhets- och livscykelperspektiv
Du gillar att ta egna initiativ och arbeta i team
Du kommunicerar väl i tal och skrift på engelska och svenska
Vi ser gärna att du är civilingenjör eller har liknande likvärdig utbildning.
Om jobbet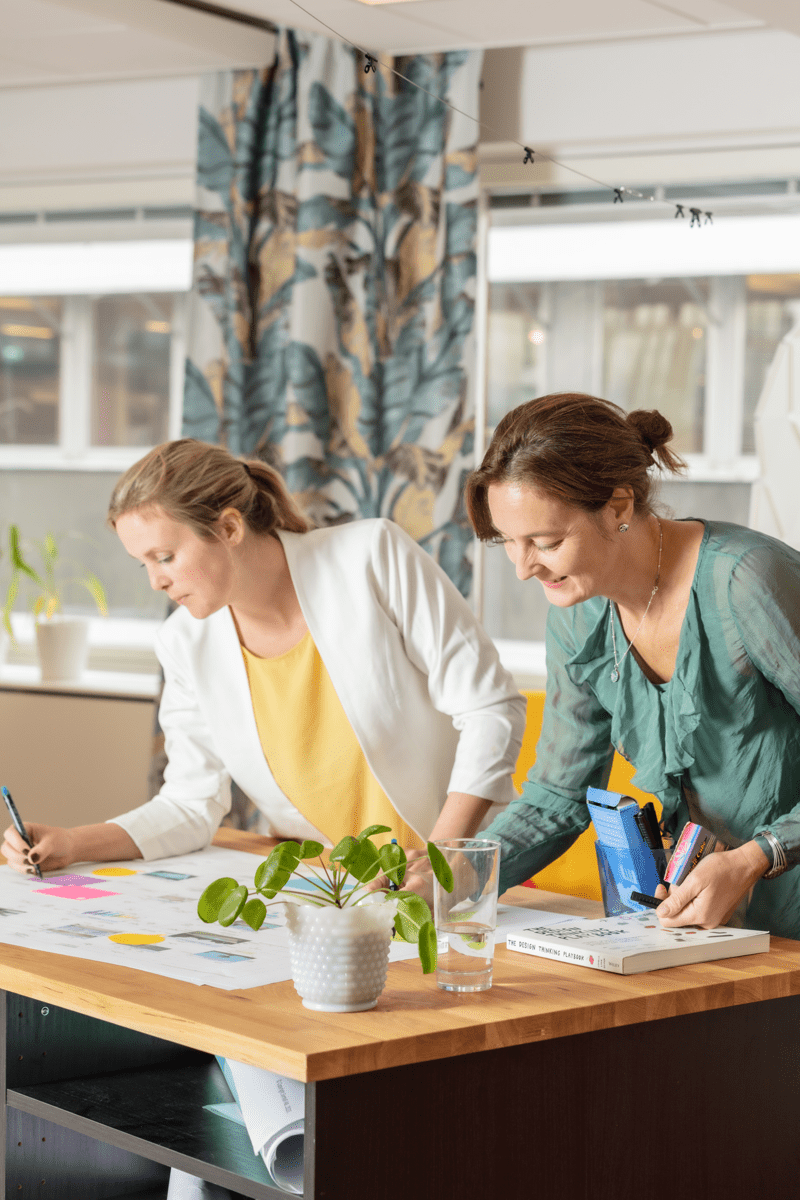 Som systemingenjör hos oss kommer du att vara involverad i många skeden i utvecklingen av komplexa system.
Du tar med dig din tekniska kunskap och breddas genom att arbeta med olika metoder för utveckling av produkter och tjänster under systemets livstid såsom analys och definition av intressenters behov, stöd vid offertarbete, kravhantering, systemmodellering, riskhantering, konfigurationsledning, verifiering och validering.
I din roll som systemingenjör stöttar du ingenjörer inom olika discipliner och kommunicerar hållbara lösningar till ledningen. Du kommer även att arbeta med verksamhetsutveckling och process- och metodarbete inom Systems Engineering.
Tillsammans med våra kunder inom industrin löser vi frågan om hur man hanterar komplexitet och utvecklar framgångsrika system och produkter som är anpassningsbara, skalbara och hållbara.
Du kommer att delta i spännande utvecklingsprojekt ute hos kund både hos rena teknikföretag inom industrin, men även inom försvar och offentlig sektor. Se vidare våra referensuppdrag.
Vi erbjuder
Möjligheten till spännande och utvecklande jobb då Syntell jobbar med många av Sveriges ledande industriföretag och myndigheter. Vi samarbetar också med universitet och högskolor.  
Syntell är aktiva medlemmar av INCOSE (International Council on Systems Engineering) och baserar vårt arbete på internationella standarden ISO/IEC/IEEE 15288.  Vi utvecklar och genomför utbildningar inom Systems Engineering, såsom vår populära sommarskola på Utö.  Vi har egen online-utbildning, som vi erbjuder alla nyanställda.
På Syntell är vi beredda att hjälpas åt för att göra det enklare för våra kunder att lyckas med det komplexa och svåra. Tillsammans i team med kunden.
Det är viktigt att du som arbetar hos oss hittar en bra balans mellan arbete och fritid. Därför anordnar vi seminarier och kompetensutveckling, roliga aktiviteter och har engagerade chefer och mentorer. Hos oss är du vår viktigaste tillgång!
Låter det intressant? Vi ser fram emot att höra ifrån dig!
Om Syntell:
Syntell grundades 1994 och är en av Skandinaviens ledande konsult- och utbildningspartner inom hantering av komplexa tekniska system. Vi ingår sedan 2022 i CAG Group som ett oberoende dotterbolag och omsätter ca 120 MSEK per år. Vi är verksamma framför allt i Sverige, Danmark, Norge och Finland. Vårt mål är att öka våra kunders konkurrenskraft och interna effektivitet.  Detta gör vi genom att utveckla våra kunders förmåga att hantera system i komplexa miljöer över systemens hela livstid. www.syntell.se
We are always looking for good systems engineers, if you are looking for a new challenge contact us.
Locations

Remote status

Temporarily Remote
Employee Benefits
Challenging projects

In our assignments we support blue chip companies and public authorities in their ambitions to excel in their fields

Great people to work with

Working with us you will be supported by highly competent people; nobody feels alone at Syntell

Benefits

We offer competitive salaries, competitive company pension, competence development, health care and great people to work with

Competence development

Everyone at Syntell has an individual competence development plan aligned to both personal and company goals
Workplace & culture.
We are a values based organisation with an open and inspiring culture. We believe in people and their development. As a competence based organisation we constantly strive to combine experiences from industry, public sector, defence with academic expertise.
About Syntell
Syntell was founded in 1994, and is one of Scandinavia's leading consulting and training partners in the handling of complex technical systems. We are an independent company, part of CAG Group AB , and we have a turnover of approximately SEK 120 million per year. We are active primarily in Sweden, Norway and Denmark. Our goal is to increase our customers' competitiveness and internal efficiency. We do this by developing our customers' ability to manage systems and operations in complex environments over the entire life cycle of the systems. www.syntell.se.
Stockholm
·
Temporarily Remote
Är du civilingenjör som vill jobba i industri och försvar med komplexa system?
Vi erbjuder möjligheten till spännande och utvecklande jobb som konsult i ledande industriföretag. Intresserad av en ny utmaning?
Loading application form
Already working at Syntell?
Let's recruit together and find your next colleague.