Vill du jobba med kravutveckling och kravledning?
Brinner du för krav och att på ett systematiskt sätt synliggöra hur kraven hänger ihop?
Hej!
Jag heter Madelene och är konsult inom kravutveckling och kravledning på Syntell.
I mitt arbete ingår det att samla krav från olika intressenter och att synliggöra hur kraven hänger ihop och vilka positiva konsekvenser det ger när ledning och operativ personal förstår och respekterar kravbilden. Det är viktigt att förstå att prioritera och se lönsamheten i krav och kvalitetsarbetet.
Dessutom ingår det praktisk kravhantering i olika verktyg (Polarion, DOORS tex), som kan användas för att sätta upp kravstrukturer i början av ett projekt eller ett program, liksom att se över möjligheten att återanvända krav.  Mycket av min tid går också till att ta fram beslutsunderlag, presentationer och rapporter.
Att jobba med människor på Syntell, som har bredd och expertkompetens inom kravhantering, finner jag otroligt givande och utbytet av kunskap, arbetssätt och erfarenheter lockar. 

Jag hoppas att du, liksom jag, har akademisk ingenjörsutbildning med god helhetssyn av system, med förankring i teknik och Systems Engineering.
Är du övertygad om att det går att få en större komplex organisation att hantera sina krav och i slutänden få ett system som blir hållbart inte bara vid projektets slut utan över dess livscykel?
Vill du utvecklas tillsammans med oss på Syntell? 
Ansök idag!
Vi erbjuder
Möjligheten till spännande och utvecklande jobb då Syntell jobbar med många av Sveriges ledande industriföretag och myndigheter. Vi samarbetar också med universitet och högskolor.  
Syntell är aktiva medlemmar av INCOSE (International Council on Systems Engineering). Vi utvecklar och genomför utbildningar inom Systems Engineering & kravhantering, såsom vår populära sommarskola på Utö.  Vi har egen online-utbildning, som vi erbjuder alla nyanställda.
På Syntell är vi beredda att hjälpas åt för att göra det enklare för våra kunder att lyckas med det komplexa och svåra. Tillsammans i team med kunden.
Det är viktigt att du som arbetar hos oss hittar en bra balans mellan arbete och fritid. Därför anordnar vi seminarier och kompetensutveckling, roliga aktiviteter och har engagerade chefer och mentorer. Hos oss är du vår viktigaste tillgång!
Meriterande egenskaper och erfarenheter
Förutom den tekniska kompetensen är det viktigt att:
Du har lätt att kommunicera med andra människor
Du ser tjusningen med att vara konsult
Du tycker om att definiera och lösa problem utifrån ett helhets- och livscykelperspektiv
Du gillar att ta egna initiativ och arbeta i team
Du kommunicerar väl i tal och skrift på engelska och svenska
Vi ser gärna att du är civilingenjör eller har liknande likvärdig utbildning.
Låter det intressant? Vi ser fram emot att höra ifrån dig!
Om Syntell:
Syntell grundades 1994 och är en av Skandinaviens ledande konsult- och utbildningspartner inom hantering av komplexa tekniska system. Vi är privatägt, oberoende och omsätter ca 120 MSEK per år. Vi är verksamma framför allt i Sverige, Norge och Finland. Vårt mål är att öka våra kunders konkurrenskraft och interna effektivitet.  Detta gör vi genom att utveckla våra kunders förmåga att hantera system i komplexa miljöer över systemens hela livstid. www.syntell.se
We are always looking for good requirements managers, if you are looking for a new challenge contact us.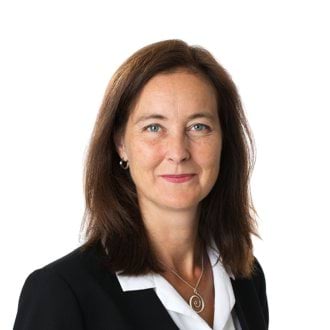 Related jobs
Employee Benefits
Challenging projects

In our assignments we support blue chip companies and public authorities in their ambitions to excel in their fields

Great people to work with

Working with us you will be supported by highly competent people; nobody feels alone at Syntell

Benefits

We offer competitive salaries, competitive company pension, competence development, health care and great people to work with

Competence development

Everyone at Syntell has an individual competence development plan aligned to both personal and company goals
Workplace & culture.
We are a values based organisation with an open and inspiring culture. We believe in people and their development, as a competence based organisation we constantly strive to combine industrial, military and academic experiences.
About Syntell
Established since 1994, and with headquarters in Stockholm, Syntell is now operating worldwide with our clients. We have further representations in Norway, UK and Germany. We are a mid-sized consultancy firm with over 50 highly qualified and experienced staff, exceeding 10 MEUR in revenues while being AAA credit rated. This makes us a long-term and reliable supplier, partner and employer. We complement our competences and capacity from our Syntell & Partners network, bringing together more than 50 organizations with a total of over 1500 individuals to meet your demands
Already working at Syntell?
Let's recruit together and find your next colleague.